SoCo Dental Specialty Group was established in 2014 by Dr. Jamie Sahouria. A native of Rohnert Park, Dr. Sahouria, a board certified pediatric dentist at
Sahouria Pediatric Dentistry
, Dr. Sahouria is excited to be able to provide Rohnert Park residents and nearby cities and towns in Sonoma County with cutting edge adult and children's dentistry all in one building. She has assembled an experienced team of doctors who are specialists in their field. Each doctor at SoCo Dental Specialty Group has received additional training in a residency program. Each dentist in our group is excited to be able to provide comprehensive team dental care in an innovative and quality group practice. Dr Sahouria really believes group dental practices are the future of dentistry and that patient care will be improved with this practice model. She is excited to be able to give the community a quality, convenient choice for their entire families' dental needs.
Orthodontics, Dr. Raymund Rebong Eligible, American Board of Orthodontics
Dr. Raymund Rebong grew up in Daly City, California and is an alumnus of the University of San Francisco, where he graduated summa cum laude with a degree in Biology.
Dr. Ray completed his dental education at the University of California Los Angeles. During his time at UCLA, Dr. Ray participated in numerous dental outreach events, taught dentistry courses to teenagers interested in the dental field, and traveled to China to provide dental care to children living in an orphanage. Through his experiences at UCLA, Dr. Ray discovered his love for orthodontics, a specialty which allows him to use his skills to help patients achieve their perfect smiles!
Dr. Ray completed the Orthodontics and Oral Facial Genetics Residency at Indiana University where he treated a diverse population of children, teens, and adults. Dr. Ray utilizes the best and most advanced techniques in the orthodontic field, including phase therapy, Invisalign and clear aligners, clear (ceramic) brackets, mini-screw implants, orthognathic surgery, digital scanning, and 3D imaging.
Dr. Ray is happy to return to Northern California and serve Rohnert Park, Petaluma, Santa Rosa, Cotati, Penngrove, Sebastopol and neighboring  Sonoma County communities. Dr. Ray is an avid Warriors fan and enjoys many outdoor activities, including hiking, fishing, and playing basketball and tennis. He continues to be involved in the community through volunteering, lecturing, and planning outreach events. Most of all, Dr. Ray is excited to devote his knowledge and energy into helping your family achieve happy, healthy smiles.
Endodontics, Dr. Susan Chan, Eligible, American Board of Endodontics
Dr. Susan Chan has been practicing dentistry for over 22 years. She received her three years endodontic training from Harvard University, School of Dental Medicine along with a Masters of Medical Science Degree in Oral Biology.  Prior to limiting her practice to endodontics, she attained the rank as a Captain from the United States Air Force.  While stationed at Bolling Air Force, she received a certificate in Advanced Education in General Dentistry after a rigorous one year program.

At the University of California, Los Angeles, she attained her doctorate of dental surgery degree.  Dr. Chan attained her bachelor degree in Nutrition/ Food Science from the University of California, Berkeley.
Raised in the San Francisco, Dr. Chan is pleased to part of the SoCo Dental Group in providing excellent endodontic care to the  Sonoma County community.
Periodontics – Dr. Jeff Takai, Eligible, American Board of Periodontics
Dr. Jeff Takai received all of his dental education in the fantastic city of San Francisco. He is an alumnus of the Arthur A. Dugoni School of Dentistry. He also graduated from the University of California at San Francisco with an MS in craniofacial science and certificate in periodontics. Dr. Takai enjoys camping, snow boarding and rock climbing. He also likes to read and explore new music venues. He still lives in San Francisco and enjoys his reverse commute through the rolling hills of Sonoma County to Rohnert Park.
Pediatric Dentistry – Dr. Jamie Sahouria, Diplomate, American Board of Pediatric Dentistry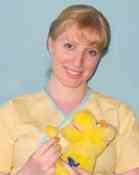 Dr. Jamie Sahouria founded Sahouria Pediatric Dentistry in 2008. She came home to her native Rohnert Park and opened one of the county's premier kids dental offices. Please visit www.BrushFlossSmile.com for more information on your child's dental options.


If you are looking for an adult general dentist, please visit www.SonomaCountyFamilyDental.com to learn about Dr. Chris Roebken and the fantastic dental options he provides.